Best Hair Removal Methods for Private Parts
The amount of hair in the private parts varies from person to person. There is no standard for the amount, the thickness or the specific area that pubic hair must cover. Some people like private parts to look well-groomed. Some others prefer a "hair-free" partner. When removing hair from such a delicate area, it's normal to feel baffled and worried. However, there are various ways to remove hair from your private parts. This page will guide you how to remove hair at home or get it done professionally. Keep reading to learn more.
Options at home
Trimming
Trimming is for styling or cutting the hair down to a certain length. Scissor is a good friend. No contact with skin so the risk of injury is relatively slow. A clean and sharp scissor can be really helpful to achieve a groomed look as you like. You will not feel any hair tug as the hair get nipped off. If you have a partner who can help, you can try lying down, making the process enjoyable.
In addition, a good light and a handy mirror can help with trimming difficult areas so that you can easily see what you are doing and reduce the chance of injuries.
However, hair will grow back fast if you don't trim regularly. To maintain the results, we suggest trimming per month.
Waxing
People may wonder how wax can work on private part hair. Well, waxing has always been a popular choice among hair-free body lovers.
To have a smooth and clean look, waxing strips are available and make it simple to apply. Waxing will pull hairs from the follicles, causing pain, even irritation and infection. But the results last longer than trim.
Since most of private parts are sensitive, waxing is definitely painful comparing to trimming and shaving. Being gentle can reduce more of the pain.
Shaving/Electric Shaver
People are mostly likely to thinking of shaving when it come to removing pubic hair. It can be done quickly, saving time visiting the nearby salon.
Shaving is a relatively pain-free method, especially if you know how to use razor correctly. Since razor can directly contact with your skin, it may cause side effects like irritation, redness and itchiness.
While shaving private areas, remember to mind the sharp blades. Your thin skin may get cut if you don't exercise caution.
Shaving only lasts a short while and is dependent on each person's skin pattern. While the effects of dry shaving only last for 24 hours, those of wet shaving should last one to three days.
Depilatory Creams
Depilatory creams get a little messy, so it's best to use them in the restroom. It's an easy and affordable way to get rid of unwanted body hair, making it ideal for beginners. Worth to mention that creams contain chemicals that can weaken body hair from its base. You can simply apply cream to targeted areas and wipe it away after some time to remove unwanted excessive hair.
However, some people may be allergic to the chemicals, causing serious symptoms, like swelling and inflammation. So you should always remember to do a small test before using it to the whole private part.
Tweezing
For small amounts of hair, tweezing is a suitable way to pull them from the follicles
Tweezing causes a sharp, pinching sensation by tugging the hair out of the follicles, just like wax. However, tweezing is less painful than waxing because only one hair is removed at a time.
Just be gentle; pulling hairs out too quickly or forcefully risks damaging the hair follicle or your skin, which can cause irritation or infection.
IPL At-Home Device
IPL hair removal rises in popularity over the last few years. Most of people purchase it because of its long-lasting effects and convenience. IPL device uses a beam of light to the melanin
Before buying a beautiful device, it's important to recognize your own skin tone and hair color. Most of at-home device are not suitable for women with dark skin.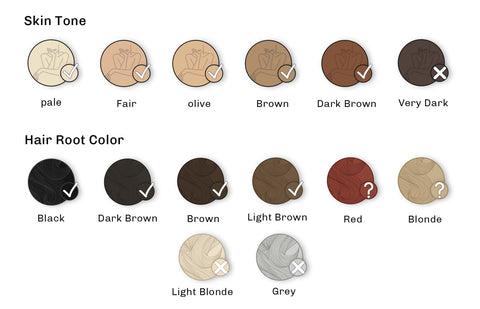 With the sapphire technology, the treatments are gentle and painless. You can get 85% hair reduction after 6-8 weeks of treatments. Most importantly, it is cheaper than beauty salon appointment in the long term. Pinkzio IPL hair removal is a good option for you. Under $300, you can have a complete hair removal experience at-home.
Ask for Professionals
Professional Waxing
One of the most reliable and secure ways to remove hair from private parts is to have your hair waxed by a professional. Professional waxing can assist you in removing hair from hard-to-reach areas.
Many hair salons and beauty provide the service of waxing your private areas.  Some businesses also provide the option of having their specialists visit you at home for the same service.
Laser/IPL Hair Removal
Hair follicles can be damaged by laser treatment. Laser hair removal is a sophisticated technique that significantly slows down hair growth after a few sessions.
In a clinical service, a professional utilizes a high-quality laser machine to focus on hair follicles. To stop hair from growing back, this typically takes up 6 to 8 weeks to finish the treatments. However, you may cost a lot without getting a result. Finding those clinics with well-preserved reputation to perform the procedures will save a lot of money and you can get smooth skin permanently.
Electrolysis
Electrolysis use radio waves to destroy hair follicles, results in hair loss and prevents the regrowth of hair.
Electrolysis targets one hair follicle at a time. A single session can last up to 15 and 60 minutes, and several follow-up sessions are required.
Medical treatments
Medical hair removal treatment can weaken or damage the hair follicles rather than just trimming or pulling out hairs. It makes the regrowth of hair become really slow.
Be sure to consult a doctor who has license and experts in dermatology.
Risks
With any hair removal methods, side effect may happen at any time. You need to be careful to those "don'ts" and avoid improper procedures. These side effects are likely to develop, please see a doctor if any abnormal symptoms occurred.
Itchiness-common symptoms
Redness and irritation-be careful if you have sensitive skin
Allergic reaction from creams or gels
Immune system reactions-mostly occurred in laser treatment or electrolysis
Swelling or inflammation
Infections from bacteria when getting cuts
Ingrown hair
Reminder
How to reduce the chances of developing any injury or infection after hair removing? Here is some advice that might help.
Cleanse your private areas before using any hair removal method. This will keep your sensitive parts away from bacteria
Disinfection-every tool you are going to use should be disinfected. You should also maintain the sharpness and cleanliness of your razor if you use them regularly. Buy a new one if necessary.
Make sure the skin moist and lathered if you shave. This can reduce itchiness and irritation, which allows you enjoy the whole process.
Avoid breaks and cuts in your skin. One tip is that you can trim in the direction that your hair grows in. No more injuries if it's done properly.
Summary
There are many ways to remove unwanted pubic hair. It always depends on your choice. Well-prepared methods can avoid multiple injuries. I believe that you must learn some tips in this article. Sharing it with your friends would be a great support for us.
---