This Is How You Prepare for Mother's Day in 2022
When Is Mother's Day?
Every year on the second Sunday of May, one of the most significant festivities for women is held. Mother's Day, as an unofficial holiday, is an excellent chance to celebrate the immense importance of all mothers in the lives of their children and in society. It's a moment to remember not only your own mother, but also those who have been like one to you and moms who you'd like to appreciate. It could be your wife, mother-in-law, sister, teacher, or best girlfriend.
Perfect Mother's Day Gifts around $200
Celebrate all the moms who do it all
There is just no one like Mom. She's been your best friend, confidante, guardian, and so much more since day one. So, when Mother's Day approaches, we want to treat her all the love she deserves, which makes finding the ideal present all the more difficult. Since Mother's Day is about celebrating moms of all kinds, keep the other women in your life top of mind since many of these gifts also work for grandmas, mother-in-law, stepmoms and godmothers, too. Instead of flowers this year, give the women in your life something extra special!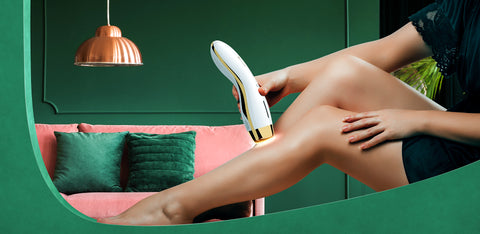 Mother's Day Quote
Mother's Day is the special time of year when you celebrate your first best friend and the person you always turn to when you need advice. Mother's Day is also an excellent opportunity to express your gratitude to all the other lovely ladies in your life. These amazing quotes about moms are precisely what you need if you want to show your mother, grandparents, or any other mother figure in your life how precious you think they are. Make these quotes stand out by adding them to a personalized gift for mom from this Mother's Day gift guide.
Here are some of the best quote for mom
"I appreciate you and everything that you do. I love you, mama!"
"You are my best friend and mom rolled into one."
"I am so lucky that I have your love and support, always."
"Thank You for always loving me through all the ups and downs of life."
"Thank You for making every day a happy one."
"A mother is your first friend, your best friend, your forever friend." —Unknown
"When you are looking at your mother, you are looking at the purest love you will ever know." —Charley Benetto
"Mother is the heartbeat in the home; and without her, there seems to be no heartthrob." —Leroy Brownlow
"Mothers are like glue. Even when you can't see them, they're still holding the family together." —Susan Gale
"My Mother: She is beautiful, softened at the edges and tempered with a spine of steel. I want to grow old and be like her. " —Jodi Picoult
"Mother is the name for God in the lips and hearts of little children." —William Makepeace Thackeray
"The influence of a mother in the lives of her children is beyond calculation." —James E. Faust
"It may be possible to gild pure gold, but who can make his mother more beautiful?" —Mahatma Gandhi
"There is no role in life that is more essential than that of motherhood." —Elder M. Russell Ballard
"Youth fades; love droops; the leaves of friendship fall; A mother's secret hope outlives them all." —Oliver Wendell Holmes
"Motherhood is the exquisite inconvenience of being another person's everything." —Unknown
"Only mothers can think of the future because they give birth to it in their children." —Maxim Grosky
"My mother was my role model before I even knew what that word was." —Lisa Leslie
"To describe my mother would be to write about a hurricane in its perfect power." —Maya Angelou
"Motherhood is the biggest gamble in the world. It is the glorious life force. It's huge and scary – it's an act of infinite optimism." —Gilda Radner
"A mother is she who can take the place of all others,but whose place no one else can take."
"To the world,you are a mother but to your family,you are the world."
"Motherhood:All love begins and ends here."
"Youth fades;love droops;the leaves of friendship fall;A mother's secret hope outlives them all."
On a personal level, I feel every day should be a Mother's day and not just one. Some people post selfies on social media with their mothers and on the rest 364 days, they are hardly seen around their mothers.
Mother's Day Flowers
Celebrate Mother's Day by sending roses, tulips, sunflowers, lilies, and other farm-fresh flowers. Treasure the beauty found in all the little things.
Giving a bouquet of flowers to your mother, grandmother, or wife on Mother's Day is a time-honored tradition. A surprise bouquet is a definite way to put a smile on any mother's face. But how can you be certain that the Mother's Day flowers you select are the ideal present for mom?
We believe that all moms love flowers. It's not that they all appreciate the beauty of flowers, but that they are so grateful for anything you want to send them. Don't just click and order the first bouquet you see. Please show your mother you put a little thought into the flowers you're sending.
Does your mom have a favorite flower? A favorite color? Maybe you can just stop by and choose mom's favorite flowers.
As with any special occasion, fresh flowers top the list of go-to gifts for mom. Learn more about different varieties of flowers and their unique meanings.
ROSES-Roses have long been associated with love – and all kinds of love at that. While the iconic red roses of Valentine's Day symbolize passionate love, other colors convey a different meaning appropriate for Mother's Day. Here are some examples.
PINK ROSES - A bouquet of mature roses in deep pink shade represent gratitude and admiration.

WHITE ROSES - White roses for mom can stand for pure and honest love.

YELLOW ROSES - In the context of Mother's Day, yellow roses signify friendship, care, and devotion.
Lilies-Lilies are tall and fragrant blossoms that make ideal Mother's Day gifts, too. In Chinese, daylilies stand for motherhood while calla lilies, now a popular wedding bouquet of choice, represent true beauty. Mix white lilies or calla lilies with other colorful blooms for an elegant Mother's Day arrangement. They're excellent as flower presents because they last a long time.
Orchids-During the Victorian era, orchids were a common gift. The custom was to give rare and exotic blooms with the general idea that the rarer the flower, the deeper the love is. Also, in old Chinese tradition, orchids symbolize "many offspring or children". They are also an epitome of refinement, thoughtfulness, and statuesque beauty.
In terms of color, orchid varieties in shades of pink (for love, grace, and femininity) and purple (for royalty, respect, and admiration) make meaningful choices for Mother's Day.
Wishing your mother and all the mothers present on the planet Happy Mother's Day in Advance.
---