How to Wear Lash Extensions at Home Tutorial Guide
Today we will walk you through the steps to wear your lash extension at home. All you need is a Lash Extension Kit ( including Volume Lashes, Eyelash Extension Glue, Eyelash Glue Remover, Lash Shampoo, Tweezer Cleaner, Stainless Tweezer, Tweezer Cleaner, Glue Foil Pads, Glue Ring Holder, Spiral Eyelash Brush, Cotton Micro Swabs). We've broken this whole work down into five easy-to-follow steps suitable for lashes lover of all levels. 

List of Supplies

5 Steps to Wearing Lash Extension 
STEP 1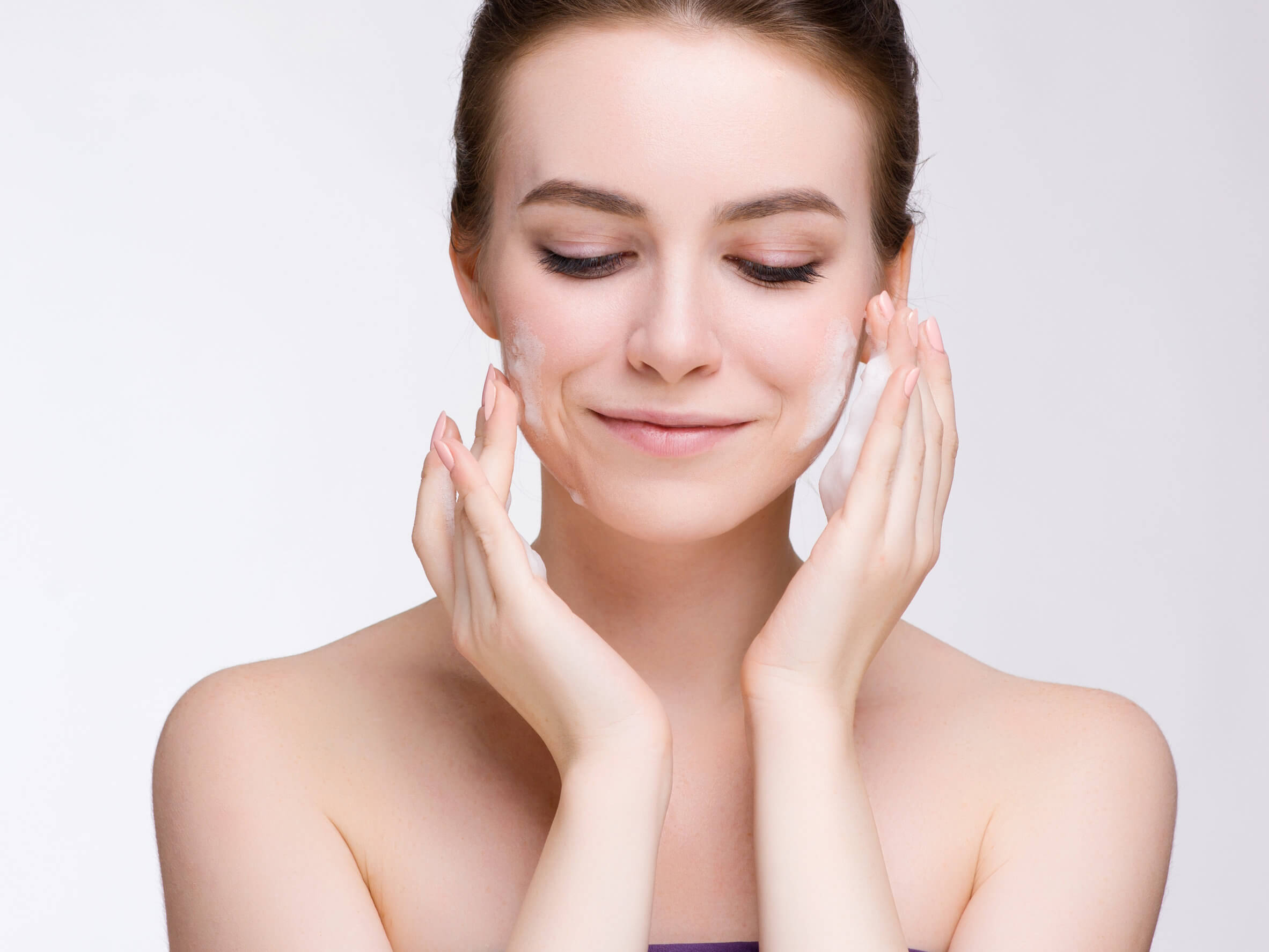 Wash away excess oil on your lashes and eyelid with Pinkzio lash shampoo. Dry your eyes and get ready for lash extension.
Notice:

 

Checking to make sure your eyes are fully dried.
STEP 2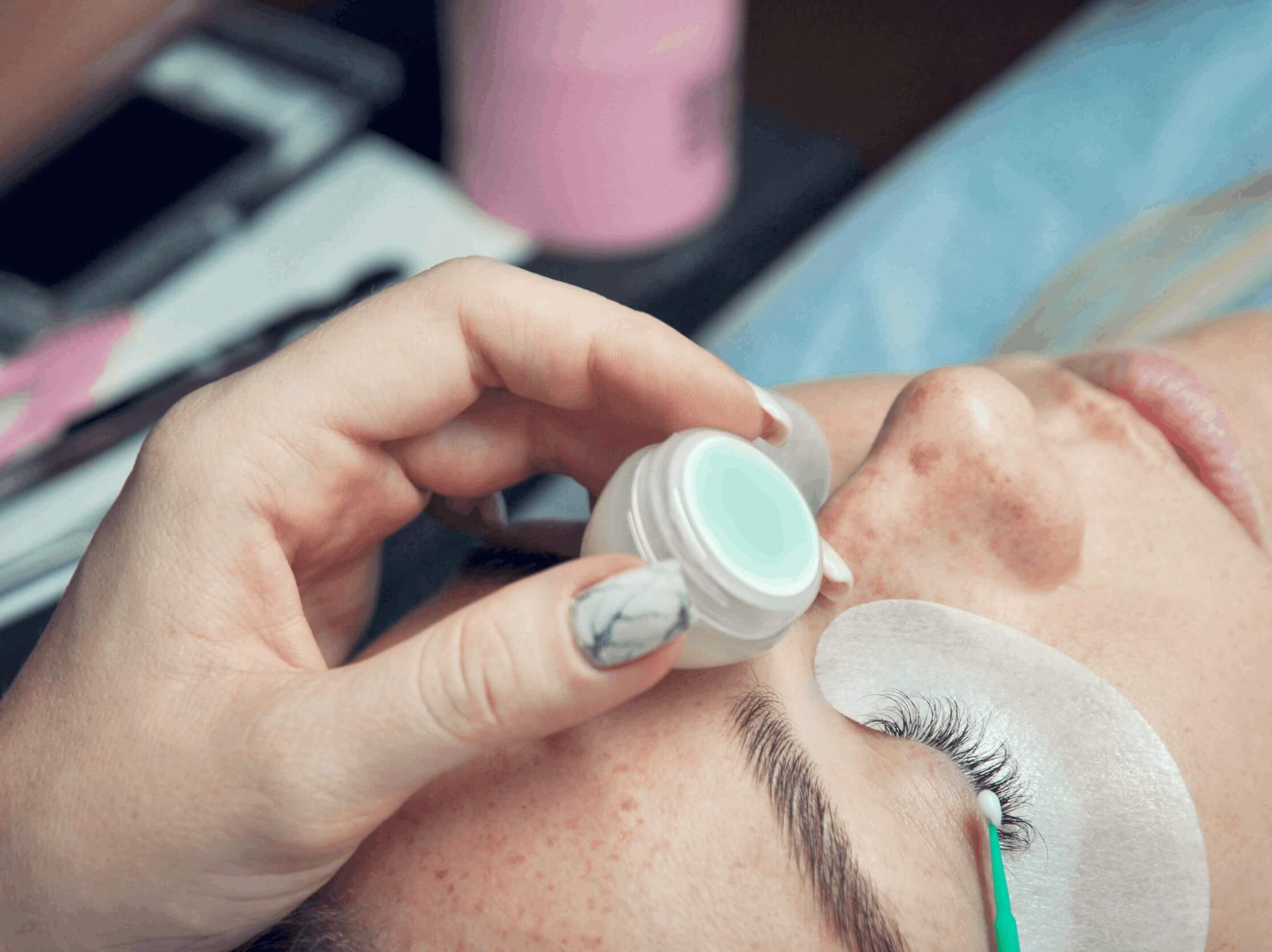 Apply a drop of Pinkzio DIY lash glue to glue foil pad. 
STEP 3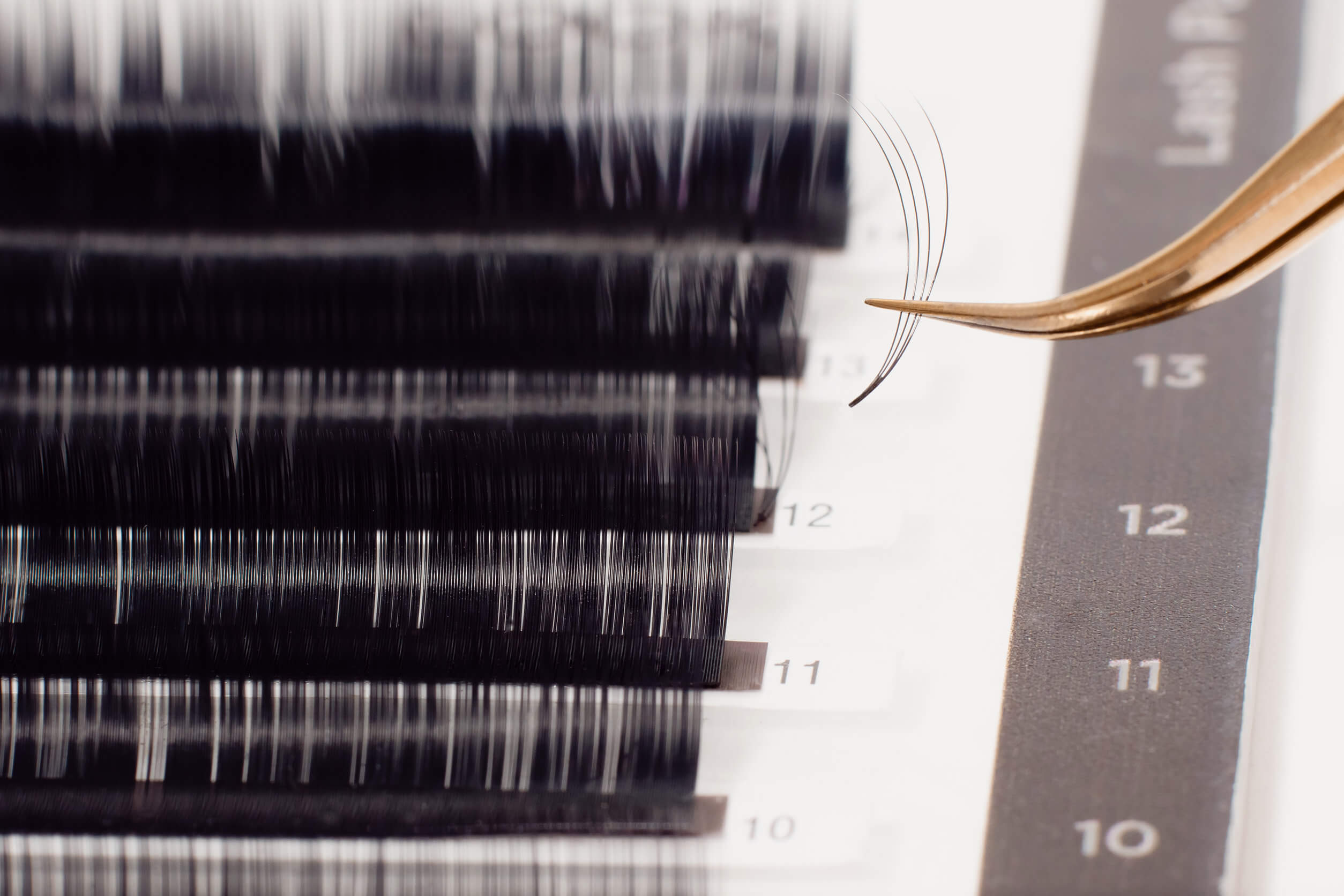 Gently remove the lashes from lash tray using Pinkzio hatchet tweezer, pick up the WISP from the middle-outer end for optimal control and application. 
Notice:

 

Make sure your tweezers are completely clean for application.
STEP 4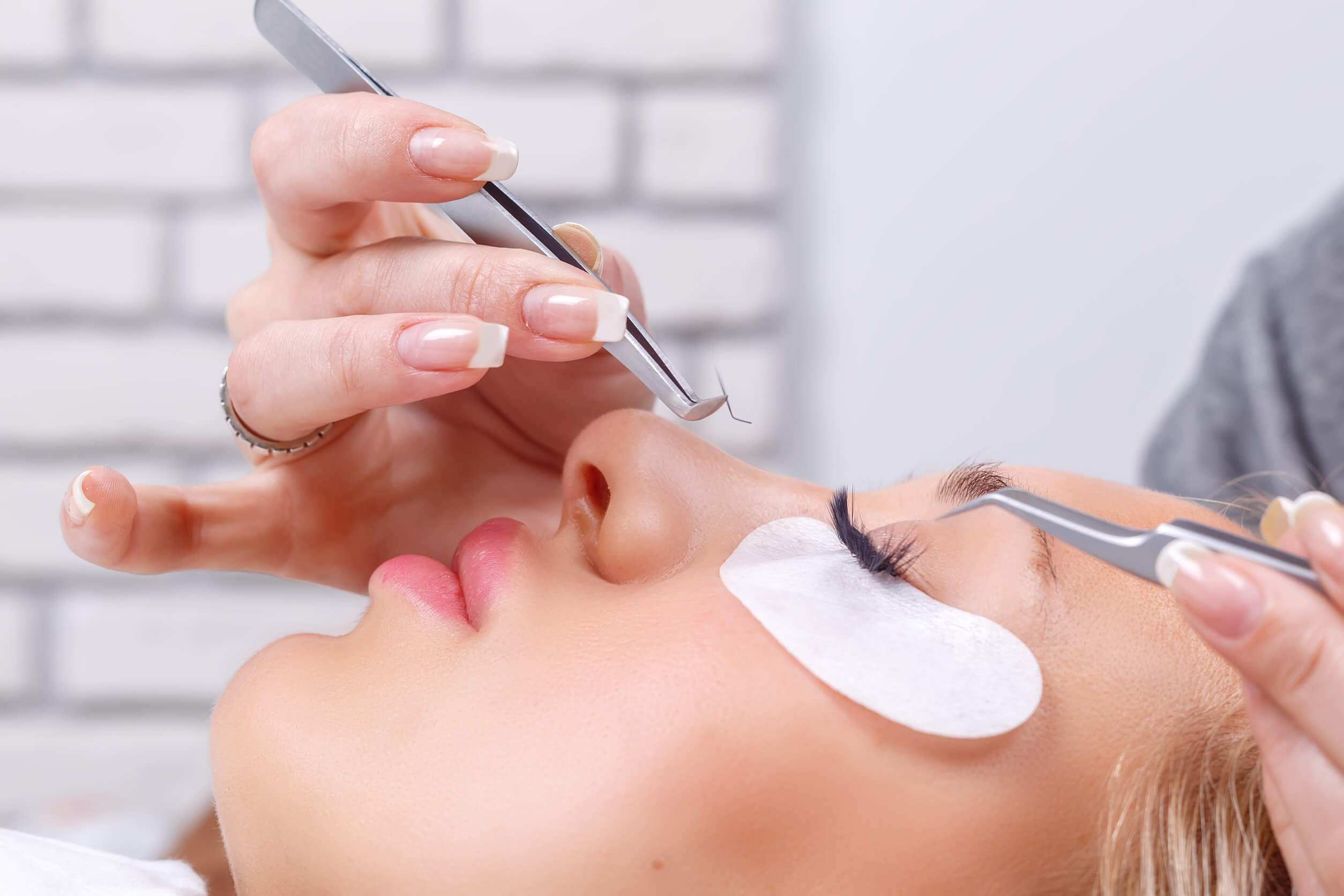 Deep WIPS lash to Pinkzio glue. Gently place WISPS underneath the base of your natural lashes, slightly away from the waterline.! 
STEP 5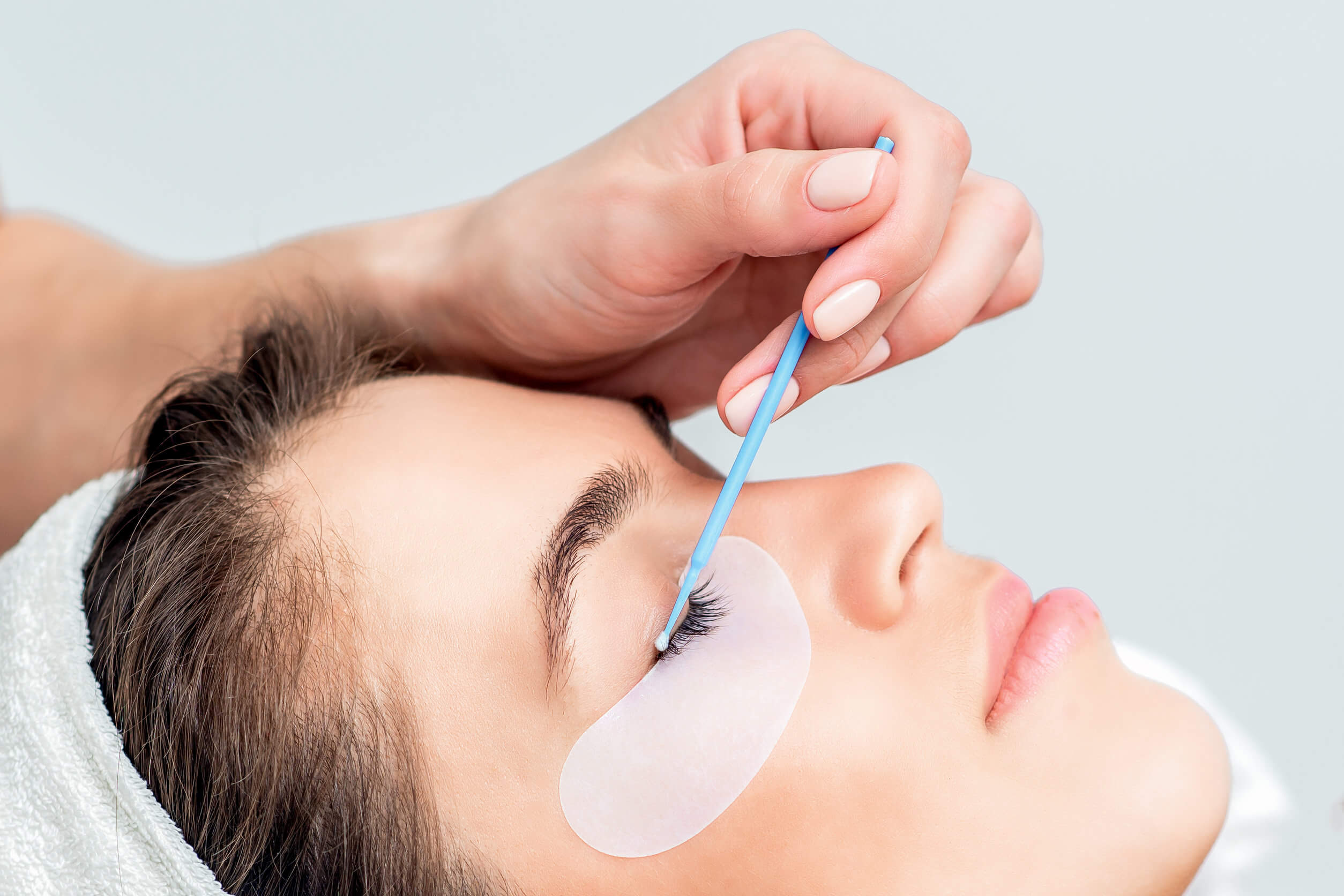 Use Pinkzio tweezer or your finger to squeeze WISPS against your natural lashes, this helps the WISPS adhere for a more secure hold.
How to Remove Lash Extension?
STEP 1
Remove make-up and wash face. Fill a mixing bowl with steaming-hot water, place your face over it, and drape a large towel over your head. Remain this way for 10 to 15 minutes. This steam treatment will help loosen the bonds of the eyelash extension glue.
STEP 2
Dip a cotton ball, cosmetic pad, or makeup sponge in coconut/olive oil.
Gently swipe your upper and lower lash lines, making sure not to get any of the oil in your eyes. This will give the extensions "slip" and help them slide right off your eye. 
STEP 3
In the morning: Wash your face as normal.
Use your lash wand and brush your lashes as you normally would. You will notice a lot will fall off, but some may hang on. Repeat at night as needed. 
STEP 4
See some additional tutorial videos that can also help. First is using Coconut Oil and the second is Olive Oil.